Attilio Cavallino
Residential Real Estate Broker
About
---
As a Real-Estate broker, my first priority is to make my clients happy. I listen to my clients wants and needs to achieve the best outcome in every transaction and I strive to ensure that the home buying or selling process is fun, easy and stress-free. My clients can count on me any time of day when they have a question or concern.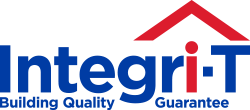 The key to solving latent (hidden) defects.
The Integri-T plan is a guarantee offered to buyers and sellers who want peace of mind in the event of latent defects. This unique coverage exclusive to RE/MAX provides financial protection to buyers and sellers in case of a claim.
Learn more